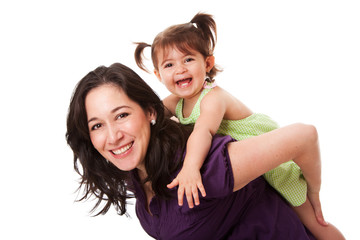 Some parents with children diagnosed with developmental disabilities sometimes find it difficult taking the steps in identifying appropriate programs that will optimize their child's learning potential. The term 'Early Intervention,' has become so overused that parents with newly diagnosed children with delays or disabilities either go into overdrive mode or completely shut down. Rather than gravitating towards one of those two extremes, I say, slow down and enjoy your child. Just put one foot forward. Early Intervention does not mean you need to act right this minute! It does not necessarily mean tomorrow either. Early Intervention is not going 'fix,' your child. You are your child's support system and taking your time to figure things out will only help you, your child and your family. You will maximize your child's learning by discovering how to help your child, not necessarily who should help your child. I encourage parents to do their research and find the program that best meets their family lifestyle and also support their goals for their child.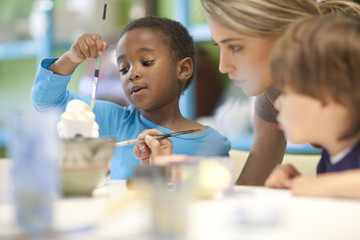 I suggest they not jump into a program without equipping themselves with important facts on how the program will benefit not just their child, but also enhance support for themselves and their families. It is important to remember a happy supportive home is a great learning environment and that is the key to a successful early intervention process for any child. I don't recommend just jumping into something without understanding how to get quality support. There is a difference between quality and quantity. Parents will be told to do a standard number of sessions. While it is true that the more support you give your child the better the outcome, it is also important to take into account what is supportive of your family unit. Important questions to consider include:
How does the number of sessions recommended impede on my job, my family and overall relationship the time I spend with my child?

How will this program help me understand and support my child?

How much do they understand my concerns as a parent?

Is the emphasis here on capacity-building (expanding and growing) versus building supportive working environments for both the family they service and their therapist?

What does it mean to consent to the program or services?

How will they measure my child's progress?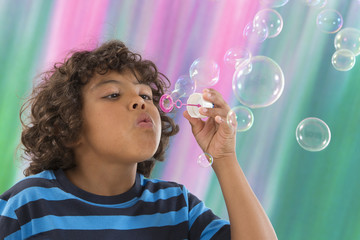 Not all Early Intervention programs or services are the same. When looking for  services, always make sure that you are given information on:
Functional outcome indicators; not just data, progress reports (for example, sample activities that makes a difference for the child both in therapy and at home).

Positive social and emotional skills (The therapists or providers are skilled in encouraging social and emotional relationships.)

Helping the child build and maintain relationships with adults and other children

How teaching is conducted in a way that allows them to participate in a variety of settings and situations.

Promoting and strengthening parents abilities to obtain needed family support systems for your child

Promoting and strengthening parents competence, knowledge and confidence in supporting your child.

Using your child's strengths and interests as the building blocks to teaching new skills.
As a communication specialist, I often encourage parents to start with goals that will encourage their child to learn to communicate their needs (i.e. expressing hunger, dressing, feeding, toileting, etc.), contribute to their own health and safety (i.e. following rules, assisting with hand washing, avoiding inedible objects, etc). The quality of a program is not based solely on the number of hours the facility has to offer. Sometimes quality is better than quantity. An environment that encourages partnership and positive early experiences is what you want. Most importantly make sure your child is comfortable and connects with the provider or therapist.

Uduak (Udie) Osom holds a Bachelor's and a Master's degree in Speech and Language Pathology from San Jose State University. Udie has served students of all ability levels from preschool through grade 12, for over 20 years. She is very passionate about neuro-developmental disabilities and social-cognitive disabilities. She is the owner/director of Innovative Therapy Services, a pediatric speech, language and social skills clinic in Santa Clara, CA. She can be reached at ussom@pediatricspeech.com